PickMeApp Installer
---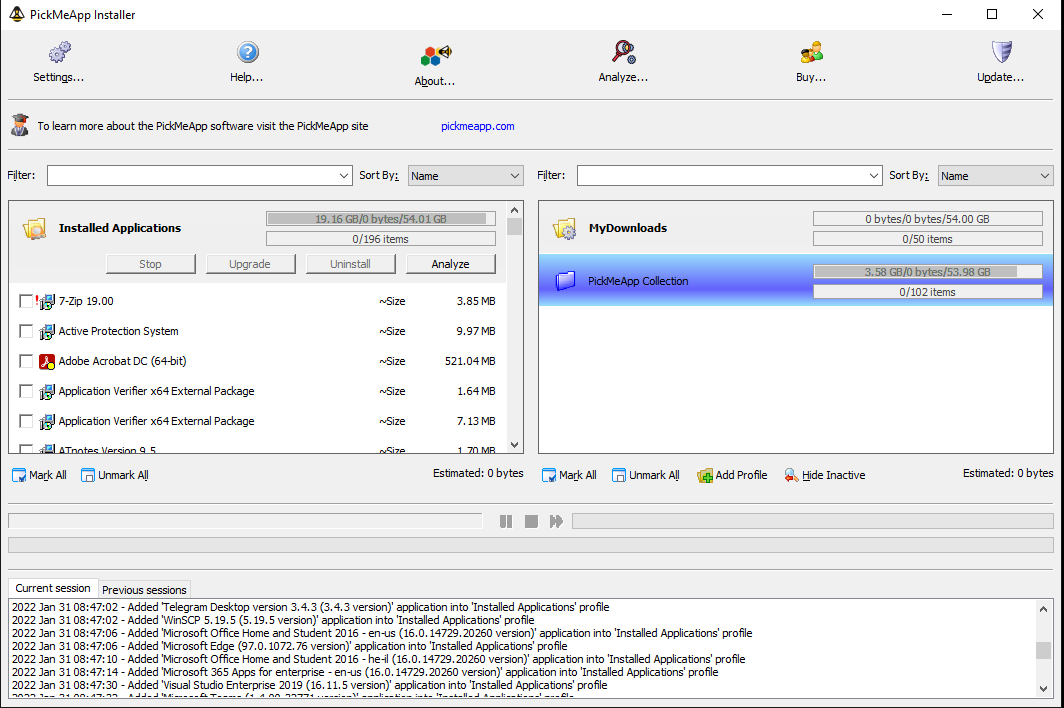 Use PickMeApp Installer for:
Manage most of aspects of the Windows software life cycle:
Discovering, downloading, installing, upgrading, running, terminating , removing applications with just a few clicks!.
‌ Managing personal collections of up-to-date installation packages
‌ Downloading and Installing new programs by one click
‌ Upgrading and Repairing installed programs
‌ Running and Stopping program executables and services by one click
‌ Terminating and Removing bunch of unnecessary programs by one click
‌ Analyzing installed software programs for transferability to another PC
---
PickMeApp Installer is all-in-one free Windows utility
App Store of essential Windows software
Silent Installer and Package Manager
Advanced Software Updater
Advanced Uninstaller
Application Launcher and Shutdown tool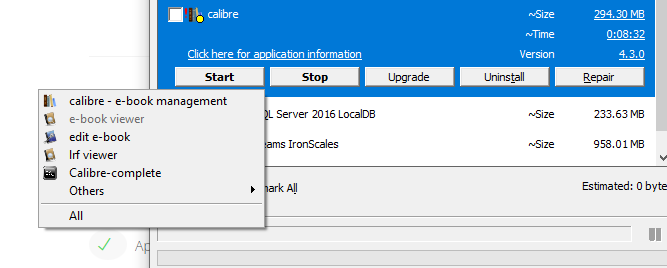 ---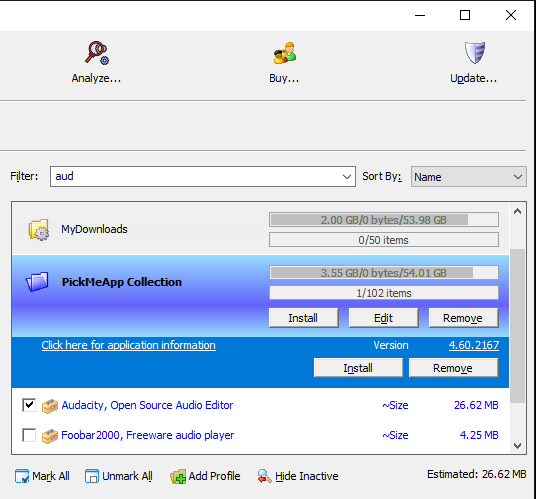 PickMeApp Installer Overview
PickMeApp Installer is free application management tool that simplifies administration of software programs life cycle.
Installing or upgrading new or captured programs unattended.
Built-in PickMeApp Collection of free essentials application to quickly setup PC environment
Create and manage personal application collections from a list of 20,000 software titles
Support in wide range of standard setup packages formats such as msi, exe, and pad
Support in wide range of proprietary setup packages formats such as tap and tad.
Removing bunch of unnecessary programs unattended
PickMeApp Installer is absolutely free - no licenses, no expiration and no adware..
PickMeApp is software installer, silent installer, free software updater, application manager, package manager, free installer, batch installer, programs updater, silent installation, unattended installer, free uninstaller, software uninstaller "
---
Analyze installed software programs for transferability
In addition, PickMeApp Installer can be used to analysis installed software for transferability. On demand, PickMeApp Installer collects the essential information about installed software: a program name, version, publisher, id and type of installer. The report is sent to PickMeApp servers for analysis on whether can be captured and transferred by commercial PickMeApp tools. Those software programs are compared with all known software programs successfully transferred by PickMeApp. The final detail report is sent to the user's email who requested the analyses. Using this feature, it is possible to verify if PickMeApp Pro or Light can capture and transfer installed software without having to purchase the license.The list successfully transferred programs includes products from publishers such as Adobe, AutoCAD, Microsoft, Intuit (TurboTax), Corel, Nero, Symantec, Roxio and more!
As of today, there are more than 15, 000 software products that have been transferred by PickMeApp.
PickMeApp Installer-
Free