PickMeApp Light
---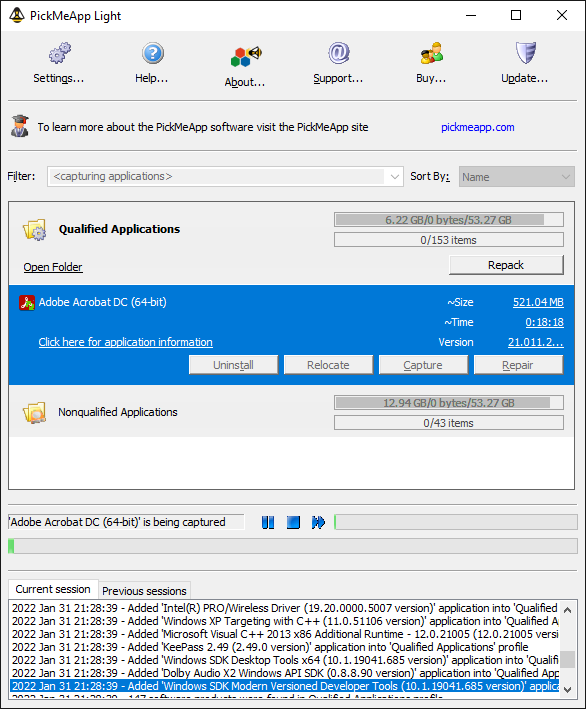 Use PickMeApp Light for:
PickMeApp Light is easy-to-use portable software that transfers installed programs to a new computer.
‌ Upgrading Windows XP , Windows 7, Windows 8 or Windows 10
‌ Backup installed programs and their settings
‌ Frequent installs of the same program
‌ Copy and Paste installed programs
‌ Freely capture installed apps
PickMeApp Light supports transfer from low version Windows OS to higher version of Windows OS and from 32 bit to Windows 64 bit.
---
PickMeApp Light usage
Setup portable PickMeApp Light on any storage device.
Buy PickMeApp Light unlimited annual usage license from PickMeApp Store.
Run PickMeApp Light and setup license in the Settings Dialog.
Capture installed program by searching and selecting the program via user interface. When completed, your program and customizations are packaged as a self-extracting setup executable file. Afterwards, repeat capturing for few more programs.
Transfer those installation packages to any Windows PC (with flash memory, ftp, etc.)
Reinstall captured applications on the destination computer one by one .
No changes were made to the original program. The transfer can easily be reversed!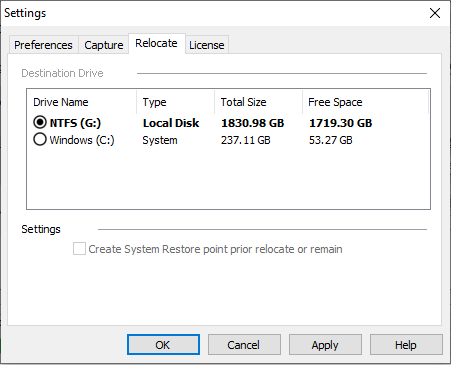 ---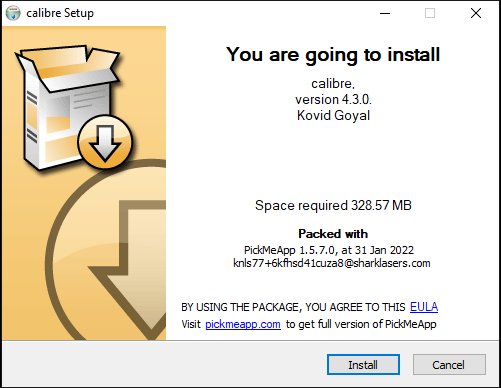 PickMeApp Light Overview
PickMeApp Light is a portable software tool transferring about a million personalized programs from one PC to another. PickMeApp's 'Add and Remove Programs' like interface guides you through the transfer of selected programs without the need to locate CDs or repeat any lengthy installations. When complete, all your programs and customizations will be transferred intact to the new PC. No changes are made to the original installations, and the transfer can be easily reversed.
---