See It In Action
Statistic
---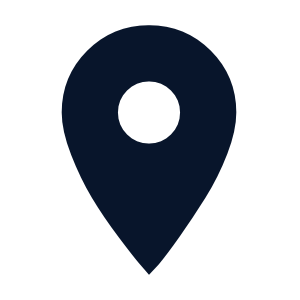 More Than You Think
On this page you may search for software programs that were successfully transferred by PickMeApp
The page is updated automatically as soon as we learn about any new such program.
The following post gives an idea which applications are not supported by PickMeApp.
By default, the page shows last 300 new software programs successfully transferred by PickMeApp. To search for a specific program type few characters from a program name or publisher name and press "Show" button. Use sorting or filters over columns to refine your search results.
---
‌
3.9.3.0
The last available version of PickMeApp
‌
16377
The number of applications
‌
18/03/2014 - 06/12/2023
Updated time
Check if is your application supported
Search
---
For quick search provide any clue about company name or application name.
| | | | | | |
| --- | --- | --- | --- | --- | --- |
| Company name | Program name | max rows | pagination | per page | |
| | | | | | |
| Company Name | Program Name | Version |
| --- | --- | --- |
| Autodesk | AutoCAD 2008 - English | 17.1.51.0 |
| Autodesk | AutoCAD 2008 - Italiano | 17.1.51.0 |
| Zabkat | xplorer² professional 64 bit | 5.4.0.2 |
| Adobe Inc. | Adobe Genuine Service | 8.3.0.61 |
| Creative | Oximeter Data Manager | 4.60.0000 |
| Nome società | EncoreBasic | 2.4 |
| Apex Medical | Easy Compliance 3.4.3 Lite | 1.0.0 |
| Koninklijke Philips N.V. | Care Orchestrator Essence | 3.4.0.247 |
| Dassault Systemes Software Version 5-6 Release 2019 (B29) | Dassault Systemes Software Version 5-6 Release 2019 (B29) | 0.0.0.0 |
| SOMNOmedics | DOMINO light | 1.4.0.0 |
| Aimersoft Software | Aimersoft Video Converter Ultimate(Build 11.7.4.3) | 11.7.4.3 |
| Microsoft Corporation | Microsoft Office Home and Student 2016 - en-us | 16.0.16827.20166 |
| COMSOL | COMSOL Multiphysics 5.6 | 5.6.0.401 |
| Serif (Europe) Ltd | Serif PagePlus 11 | 11.0.2.001 |
| VideoLAN | VLC media player | 3.0.19 |
| Python Software Foundation | Python 3.8.0 (32-bit) | 3.8.150.0 |
| Open Media LLC | 4K Video Downloader | 4.24.1.5352 |
| Wondershare Software | Wondershare Filmora9(Build 9.3.7) | 0.0.0.0 |
| klogg | klogg | 22.06.0.1289 |
| CuongLe | @Suite@ Python | 1.0 |
| Thingamahoochie Software | WinMerge 2.16.32.0 x64 | 2.16.32.0 |
| python | @Suite@ python | 3.11.1 |
| Autodesk | AutoCAD LT 2009 - Italiano | 17.2.56.0 |
| Autodesk | AutoCAD LT 2009 - Italiano | 17.2.711.0 |
| Blumatica | Blumatica Corrispettivi | 1.0.0.0 |
| Lotus Development Corporation | Lotus SmartSuite - Italiano | 9.8.0 |
| Intelvision | SmartUnityProjectBuilder | 4.0.1 |
| Beckhoff Automation | TwinCAT 2.11 x64 Engineering | 2.11.2307.0 |
| python | @Suite@ python | 3.8 |
| LR | AOMEI Backupper Technician Plus 7.3.0 | 7.3.0 |
| Enter Srl | Iperius Backup versione 6.3.4.0 | 6.3.4.0 |
| CuongLe | @Suite@ Suite_7Zip_Orca_WinMe | 1.0 |
| Adlice Software | RogueKiller versione 15.12.0.0 | 15.12.0.0 |
| The Wireshark developer community, https://www.wireshark.org | Wireshark 4.0.8 64-bit | 4.0.8 |
| AOMEI International Network Limited. | AOMEI Backupper | 7.3.1 |
| Hewlett-Packard Co. | HP ENVY 5530 series Software di base dispositivo | 32.3.198.49673 |
| Adobe Systems, Inc. | Adobe Photoshop 7.0 | 7.0 |
| Danea Soft (Italy) | Danea Domustudio | 2023.36b |
| Alcatel-Lucent | PCXTools OMC 40.0 13.1a | 4.0.0.131a |
| Python Software Foundation | Python 3.8.0 (64-bit) | 3.8.150.0 |
| Adobe Systems Incorporated | Adobe Acrobat Reader | 23.003.20269 |
| Facture Modele Pro | Facture Modele Pro | 0.0.0.0 |
| Embla Systems | Embla RemLogic-E 3.2 | 3.2.0.2274 |
| ResMed Pty Ltd | ResScan | 4.1 |
| Nox Medical | Nox Medical Noxturnal 5.1.3.20388 | 0.0.0.0 |
| Akademische Arbeitsgemeinschaft Verlagsgesellschaft mbH | BILD Steuer 2023 | 28.30.62 |
| Renault S.A.S. | Dialogys DVD2 | 1.10.397 |
| Renault S.A.S. | Dialogys DVD1 | 2.01.13 |
| Renault S.A.S. | Dialogys DVD0 | 7.6.5 |
| Oxford Learner's Thesaurus | Oxford Learner's Thesaurus | 0.0.0.0 |
| Cambridge Advanced Learner's Dictionary - 4th Edition | Cambridge Advanced Learner's Dictionary - 4th Edition | 0.0.0.0 |
| Oxford Collocations Dictionary | Oxford Collocations Dictionary | 0.0.0.0 |
| Helbling Languages | Into English 4 Test builder | 1.0 |
| Helbling Languages | Into English 2 Test builder | 1.0.2 |
| Helbling Languages | Into English 3 Test builder | 1.03 |
| Smart Projects | IsoBuster 4.5 | 4.5 |
| EaseUS | EaseUS Partition Master | 0.0.0.0 |
| ACCA software S.p.A. | ACCA - Fotus v.6.00a - IT - x86 - (6.0.1.17325) | 6.0.1.17325 |
| WOW 5.00.12 ITALIA | WOW 5.00.12 ITALIA | 0.0.0.0 |
| needleheads | Monogram Wizard Plus JanomeSE | 2.05.00 |
| Parametric Systems Incorporated | Monogram Wizard EF All Fonts v4.1 R9 | 0.0.0.0 |
| Pulse Microsystems | Pacesetter BES Lettering 2 | 1.0.0.2428 |
| Brother Industries, Ltd. | PE-DESIGN 11 | 11.22.0000 |
| Brother Industries, Ltd. | PE-DESIGN 11 | 11.30.0000 |
| Wilcom | Hatch Embroidery 3 | 25.0.101.20901 |
| Wilcom | Hatch Embroidery 2 | 21.0.130.20164 |
| Wilcom | Hatch Embroidery 2 | 21.0.130.20164 |
| Cricut, Inc. | Cricut Design Space | 6.12.227 |
| Pulse Microsystems | BES Blue Embroidery and Lettering Software | 1.0.0.3787 |
| Cuong | @Suite@ 7Zip_Orca | AA |
| @Suite@ 7Zip_WinMerge | @Suite@ 7Zip_WinMerge | 1.0 |
| AnyDesk Software GmbH | AnyDesk | ad 7.1.13 |
| Adobe Systems Incorporated | Adobe Photoshop CC 2014 | 15.0 |
| Cuong | @Suite@ AA | AA |
| pdfforge | PDFCreator | 1.6.2 |
| Autodesk | Autodesk AutoCAD 2014 - English | 19.1.18.0 |
| Adobe Systems Incorporated | Adobe Audition CC 2019 | 12.0 |
| Digiarty, Inc. | VideoProc Converter | 5.4 |
| Open Media LLC | 4K Video Downloader | 4.21.4.5000 |
| Dassault Systemes | DraftSight 2020 SP3 x64 | 20.3.0058 |
| Google | Google Earth Pro | 7.3.6.9345 |
| CuongLe | @Suite@ XinChao | 1.0 |
| Autodesk | Autodesk ReCap | 4.0.0.28 |
| Autodesk | AutoCAD 2018 Language Pack - English | 22.0.49.0 |
| Autodesk | AutoCAD 2018 - English | 22.0.49.0 |
| Autodesk | Autodesk AutoCAD 2018 Language Pack - Italiano (Italian) | 22.0.49.0 |
| Autodesk | Autodesk AutoCAD 2018 - English | 22.0.49.0 |
| Mozilla | Mozilla Firefox (x64 it) | 114.0.1 |
| @Suite@ AA | @Suite@ AA | AA |
| SFM 4 C3 Mouse Driver | SFM 4 C3 Mouse Driver | 1.0 |
| PerkinElmer, Inc. | PerkinElmer UV WinLab ES | 6.4.0.971 |
| PerkinElmer | PerkinElmer UV WinLab ES Data Processor and Viewer | 1.1.00.0012 |
| Avigilon | Avigilon Control Center Client | 7.10.2.16 |
| CuongLe | @Suite@ Suite7Zip | 1.0 |
| @Suite@ SuiteZip | @Suite@ SuiteZip | 1.0 |
| bbb | @Suite@ bbb | bbbb |
| BenVista Ltd. | BenVista PhotoZoom Classic 6.1 | 6.1 |
| 网易公司 | 网易有道翻译 | 10.0.4.0 |
| Shenzhen Lianmeng Technology | 剪映专业版 | 3.1.0.8712 |
| Beijing Microlive Vision Technology Co., Ltd. | 抖音 | 1.8.0 |
| 迅雷网络技术有限公司 | 迅雷 | 11.4.7.2104 |
| Stonex | Stonex Data Manager 3.078 | 3.078 |
| Stonex Srl | Stonex Cube-link (64bit) v4.3.20200906 | 0.0.0.0 |
| VS Revo Group, Ltd. | Revo Uninstaller Pro 3.2.1 | 3.2.1 |
| BELOFF | HTC Home 2.4.223.1 | 2.4.223.1 |
| Acronis | Acronis True Image | 23.2.13660 |
| Adobe Systems Incorporated | Adobe Photoshop CC 2015 | 16.0 |
| Danea Soft (Italy) | Danea Easyfatt | 2021.50b |
| Okidata | OKI Print Job Accounting Client | 1.3.3 |
| Okidata | OKI PS Gamma Adjuster | 1.2.7 |
| Okidata | OKI PDF Print Direct | 4.4.1 |
| Okidata | OKI Network Extension | 1.3.15 |
| Okidata | OKI Configuration Tool | 1.6.36 |
| Okidata | OKI Color Correct Utility | 2.22.0 |
| Gravotech | GravoStyle8.0.0.0 | 8.0.0.0 Build 7 |
| Wondershare Software | Wondershare UniConverter(Build 11.7.7.1) | 11.7.7.1 |
| Dominik Reichl | KeePass Password Safe 1.41 | 1.41 |
| Microsoft Corporation | @Suite@ Microsoft Office Professional 2007 | 12.0.6612.1000 |
| Kakao Corp. | PotPlayer-64 bit | 210428 |
| www.healingmodes.com | EasyRAD | 2.0.0.0 |
| Igor Pavlov | 7-Zip 19.00 (x64) | 19.00 |
| Irfan Skiljan | IrfanView 4.53 (64-bit) | 4.53 |
| ExpressVPN | ExpressVPN | 12.49.0.4 |
| Open Media LLC | 4K Video Downloader | 4.15.1.4190 |
| Microsoft Corporation | Microsoft Office FrontPage 2003 | 11.0.8173.0 |
| Autodesk | Autodesk AutoCAD LT 2018 - Italiano (Italian) | 22.0.49.0 |
| Autodesk | AutoCAD LT 2018 Language Pack - Italiano (Italian) | 22.0.49.0 |
| Autodesk | AutoCAD LT 2018 - Italiano (Italian) | 22.0.49.0 |
| AnyDesk Software GmbH | AnyDesk | ad 7.1.11 |
| FMAudit (ECi) | FMAudit Onsite | 4.1.3.12171 |
| Adobe Systems Incorporated | Adobe InDesign CS4 | 6.0 |
| FujiFilm | Free Layout Print | 1.0.0 |
| FujiFilm | QA Measurement | 1.0.0 |
| FUJI PHOTO FILM CO., LTD. | RU PC-TOOL | 3.0.0.0913 |
| FUJIFILM Corporation | IIP | 11.00.0000 |
| Zoom Video Communications, Inc. | Zoom | 5.11.4 (7185) |
| filetypeadvisor.com | Free File Viewer Pro 1.4 | 0.0.0.0 |
| Wondershare Software | Wondershare UniConverter 14(Build 14.1.11.147) | 14.1.11.147 |
| Wondershare | Wondershare Helper Compact 2.5.3 | 2.5.3 |
| GRAPHISOFT SE | GRAPHISOFT License Manager Tool | 20.0.0.4800 |
| AKVIS | AKVIS Artifact Remover AI | 1.0.144.20722 |
| GSL Biotech LLC | SnapGene | 4.3.7 |
| 腾讯科技(深圳)有限公司 | WeChat | 3.9.0.28 |
| Zoom Video Communications, Inc. | Zoom | 5.14.2 (14578) |
| QIAGEN Aarhus A/S | CLC Main Workbench 8.1 | 8.1 |
| Adobe Systems Incorporated | Adobe Illustrator CS6 | 16.0 |
| Wondershare Software | Wondershare UniConverter(Build 12.6.3.1) | 12.6.3.1 |
| Mozilla | Mozilla Thunderbird (x86 it) | 102.10.0 |
| Oracle Corporation | Java 8 Update 341 (64-bit) | 8.0.3410.10 |
| Irfan Skiljan | IrfanView 4.59 (64-bit) | 4.59 |
| Ivan Zahariev | IZArc 4.3 | 4.3 |
| Digital Wave Ltd | Free Video to DVD Converter | 5.0.99.823 |
| freepdfcompressor.com | Free PDF Compressor | 0.0.0.0 |
| SOGEI | Desktop Telematico 1.1.0 | 1.1.0.0 |
| SOGEI | Desktop Telematico 1.0.0 | 1.0.0.0 |
| Blustring Contabilità - edizione PROFESSIONAL | Blustring Contabilità - edizione PROFESSIONAL | 0.0.0.0 |
| SOGEI | Anagrafico - Cessazione Partita IVA 2.0.2 | 2.0.2.0 |
| Open Media LLC | 4K Video Downloader | 4.24.1.5352 |
| Open Media LLC | 4K Video Downloader | 4.24.1.5352 |
| Canva Pty Ltd | Canva | 1.63.0 |
| Robert McNeel | Rhinoceros 6 Language Pack Installer (it-IT) | 6.22.20028.13281 |
| Robert McNeel | Rhino 6 | 6.22.20028.13281 |
| Robert McNeel | Rhino 6 | 6.22.20028.13281 |
| Concrete | ThermoCAD 5.15 | 5.15.000 |
| Concrete | ThermoCAD 5.12 | 5.12.000 |
| PliCAD 5.20 | PliCAD 5.20 | 05.20.000 |
| Thingamahoochie Software | WinMerge 2.16.28.0 x64 | 2.16.28.0 |
| Adobe | Adobe Acrobat DC (64-bit) | 22.001.20117 |
| Visma Software A/S | SummaSummarum 5.0 EOL | 5.00 EOL |
| Lobstersoft, Adrian Grigore | Five 2.72 | 2.72 |
| Eureka's Jigsaw Mania | Eureka's Jigsaw Mania | 2.00.000 |
| Lobstersoft | Gemsweeper 1.402 | 0.0.0.0 |
| GameTop Pte. Ltd. | Mahjongg Dimensions | 1.0 |
| CACE Technologies | WinPcap 4.1.2 | 4.1.0.2001 |
| WildTangent | WildTangent Games | 1.0.4.0 |
| Zuma Deluxe 1.0 | Zuma Deluxe 1.0 | 0.0.0.0 |
| Notepad Team | Notepad (32-bit x86) | 8.4.8 |
| Exiland Software | Exiland Backup Professional 6.4 | 6.4.0.0 |
| Audacity Team | Audacity 3.2.5 | 3.2.5 |
| Black Tree Gaming Ltd. | Vortex | 1.6.14 |
| AppWork GmbH | JDownloader 2 | 2.0 |
| The Eraser Project | Eraser 6.2.0.2991 | 6.2.2991 |
| Discord Inc. | Discord | 0.0.311 |
| GPSoftware | Directory Opus | 12.21 |
| Oracle Corporation | Oracle VM VirtualBox 6.1.14 | 6.1.14 |
| Cherubic Software | SageThumbs 2.0.0.23 | 2.0.0.23 |
| Google LLC | Google Chrome | 111.0.5563.147 |
| Crystal Dew World | CrystalDiskInfo 8.5.2 | 8.5.2 |
| VideoLAN | VLC media player | 3.0.12 |
| The Git Development Community | Git | 2.38.1 |
| Microsoft Corporation | Microsoft OneDrive | 23.054.0313.0001 |
| Siemens AG | TIA Updater Corporate Configuration Tool V2.2 - TIA Updater Corporate Configuration Tool SetupPackage V02.2 | 02.02.0000 |
| Siemens AG | TIA Portal Cloud Connector V1.1 SP3 | 01.01.0300 |
| Siemens AG | TIA Portal Cloud Connector | 01.01.0300 |
| Siemens AG | Siemens TIA Updater Corporate Configuration Tool V2.2 | V2.2 |
| Siemens AG | Siemens Totally Integrated Automation Portal V14 - TIACOMPCHECK Single SetupPackage V14.0 SP1 Upd9 | 14.00.0109 |
| Igor Pavlov | 7-Zip 22.01 (x64 edition) | 22.01.00.0 |
| Zhorn Software | Stickies 10.0d | 0.0.0.0 |
| ACCA software S.p.A. | CerTus v.100c | 100c |
| ACCA software S.p.A. | ACCA - PriMus-DCF v.BIM 2(a) - IT - x86 - (52.0.1.21508) | 52.0.1.21508 |
| ACCA software S.p.A. | ACCA - PriMus-A v.100f - IT - x86 - (46.0.2.2119) | 46.0.2.2119 |
| Adobe Systems Incorporated | Adobe Acrobat Reader - Italiano | 22.003.20314 |
| Adobe Systems Incorporated | Adobe Acrobat Reader - Italiano | 23.003.20284 |
| Adobe Systems Incorporated | Adobe Digital Editions 4.5 | 4.5.11 |
| Amazon | Amazon Kindle | 1.39.2.65383 |
| Flash-Integro LLC | VSDC Free Video Editor, версия 6.9.5.382 | 6.9.5.382 |
| Zoom Video Communications, Inc. | Zoom | 5.13.3 (11494) |
| Telegram FZ-LLC | Telegram Desktop | 4.6.5 |
| Open Media LLC | 4K Video Downloader | 4.20.2.4790 |
| Econtent Limited | AntiPlagiarism.NET | 4.113 |
| OBS Project | OBS Studio | 27.2.4 |
| Windscribe Limited | Windscribe | 2.3 Build 16 |
| Copyright (c) 2022 HitPaw Co., Ltd. | HitPaw Screen Recorder 2.1.0.8 | 2.1.0.8 |
| serg.gangubas@gmail.com | MotoFlashPro version 1.0.1 | 1.0.1 |
| Ledger Live Team | Ledger Live 2.53.2 | 2.53.2 |
| ZTE Corporation | 4G Mobile Hotspot | 1.0.0.3 |
| AOMEI Technology Co., Ltd. | AOMEI Partition Assistant Standard Edition 6.6 | 0.0.0.0 |
| F.J. Wechselberger | MyPhoneExplorer | 2.0 |
| Steinberg | Steinberg SpectraLayers 8 | 8.0.10.270 |
| Avast Software | Avast Antivirus Gratuit | 23.1.6049 |
| BearStar | IVT VT220 Freeware | 22.3 |
| Igor Pavlov | Mplus Version 7.4 Base Program and Combination Add-On (64-bit) | 22.01.00.0 |
| SERPRO | Dirf 2022 - Declaração do Imposto sobre a Renda Retido na Fonte | 1.2 |
| MAGIX Software GmbH | SOUND FORGE Audio Cleaning Lab 4 | 26.0.0.23 |
| Ford Motor Company | FDRS | 33.5.3 |
| Paramount Software (UK) Ltd. | Macrium Reflect Free | 8.0.7279 |
| Piriform | Speccy | 1.32 |
| Bertheussen IT | Recolored 1.1.0 | 1.1.0 |
| Oracle Corporation | Java 8 Update 361 (64-bit) | 8.0.3610.9 |
| Bosch | VMS versione 2.1.904.14 | 2.1.904.14 |
| Ford Motor Company | Ford Motor Company VCMII-VCMM-VCM3 Customer Flight Recorder | 1.1.4 |
| Ford Motor Company | VCI Software 1.0.1.17 | 1.0.1.17 |
| Bosch | Bosch VCI Software (Ford-VCMM) [Ford-VCMM] - 9.1.1550.15 | 9.1.1550.15 |
| Ford Motor Company | IDS | 128.010.200 |
| J2534 64-bit to 32-bit Bridge | J2534 64-bit to 32-bit Bridge | 0.0.0.0 |
| Bosch | Bosch VCI Software (Ford) - 2.4.73.82 | 2.4.73.82 |
| Bosch | Bosch VCI Manager Launcher (Ford) - 1.0.14.0 | 1.0.14.0 |
| PROxIMA Service srl | HotelCubeLite_IT | 1.00.0000 |
| Sergey Serkov | TagScanner (64bit) | 6.1.13 |
| Florian Heidenreich | Mp3tag v3.18 | 3.18 |
| Illustrate | dBpoweramp DSP Effects | Release 7 |
| Illustrate | dBpoweramp Music Converter | Release 14.2 |
| Illustrate | dBpoweramp | Release 17.6 |
| Code 128 Versions : App. 2.0.0 Func. 1.1.0 Font 1.30 | Code 128 Versions : App. 2.0.0 Func. 1.1.0 Font 1.30 | 0.0.0.0 |
| NCH Software | Barillo Barcode Software | 1.01 |
| Conam - Consultoria em Administração Municipal Ltda | eIss_poa | 6.5 |
| Certisign Certificadora Digital S.A | certinstaller | 2.2.4 |
| Topaz | Warsaw 2.34.1.1 64 bits | 2.34.1.1 |
| Valid Certificadora | Valid Agent Server - Cliente versão 1.2.6 | 1.2.6 |
| Receita Federal do Brasil | Sicalc Auto Atendimento | 5.70 |
| Serasa Experian | SerasaChromeExtension | 0.0.0.0 |
| SCM Microsystems | SCR3xxx Smart Card Reader | 8.41 |
| HID Global GmbH | OMNIKEY 3x21 PC/SC Driver | 3.0.1.0 |
| Jettax - Automação Fiscal | Jettax A3 | 3.3.4.7 |
| Jettax Automação Fiscal | Jettax A3 | 1.0.0 |
| Gemalto | GemPcCCID | 4.1.4.0 |
| Gemalto | GemPcCCID | 2.0.7 |
| GraphOn Corporation | GO-Global Client | 5.0.2.28613 |
| Thomson Reuters | Domínio Web Plugin | 1.6 |
| Piriform | Defraggler | 2.22 |
| Acro Software Inc. | CutePDF Writer 3.2 | 3.2 |
| Certisign | CertiPlugin 1.2.0.1 | 1.2.0.1 |
| Busca XML Contador 2.2.15 | Busca XML Contador 2.2.15 | 2.2.15.5335 |
| Contmatic | Busca XML - Módulo Contador-5.3.2.0 | 5.3.2.0 |
| Contmatic | Busca XML - Modulo Contador-5.9.2.4747 | 5.9.2.4747 |
| Oberthur Technologies | AWP 5.1.8 (64-bit) | 5.1.8.825 |
| Sped Fiscal 2.1.1-SNAPSHOT | Sped Fiscal 2.1.1-SNAPSHOT | 2.1.1-SNAPSHOT |
| www.pdf24.org | PDF24 Creator | 9.1.1 |
| SERPRO | Dirf 2023 - Declaração do Imposto sobre a Renda Retido na Fonte | 1.0 |
| Contmatic Phoenix | Contmatic Certificado versão 1.0.4 | 1.0.4 |
| SERPRO | Dmed 2023 - Declaração de Serviços Médicos e de Saúde | 1.0 |
| Delivery Tech Corp. | Labeljoy | 6 |
| Adobe | Adobe Acrobat (64-bit) | 22.003.20322 |
| win.rar GmbH | WinRAR 5.40 (64-bit) | 5.40.0 |
| Adobe Systems Incorporated | Adobe Photoshop CS6 | 13.0 |
| ÉîÛÚάʾ̩¿Ë¼¼ÊõÓÐÏÞ¹«Ë¾ | DoraWare-P | 0.0.0.0 |
| AVM Software Inc. | Paltalk Messenger 11.8 | 11.8.807.18140 |
| Petr Zajíc - software | [Serverová část aplikace PowerCare] | 0.0.0.0 |
| Codessentials | Yadis! Backup 1.10.15 | 0.0.0.0 |
| Synology | SurveillancePlugin | 1.0.0.575 |
| Synology | SurveillanceHelper | 1.0.0.5 |
| Safescan | Safescan TA/TA | 0.0.0.0 |
| Petr Zajíc - software | PowerCare 1.00 | 0.0.0.0 |
| Nuance Communications, Inc. | Nuance PaperPort 12 | 12.1.0005 |
| Google LLC | Google Chrome | 109.0.5414.120 |
| CANON INC. | Canon MF Toolbox 4.9.1.1.mf18 | 4.9.1.1.mf18 |
| Nuvoton Technology Corp | CIR Tool Kit | 1.0.2011.0314 |
| Canon MP Navigator EX 4.0 | Canon MP Navigator EX 4.0 | 0.0.0.0 |
| HT | Topview - Aggiornamento 2.2.1.3-00 | 0.0.0.0 |
| TomTom | TomTom MyDrive Connect 4.2.12.4208 | 4.2.12.4208 |
| Canon Inc. | Canon Easy-WebPrint EX | 1.7.0.0 |
| Artec Group | Shapify.me | 1.2.0.1 |
| repetier | Repetier-Host version 1.0.6 | 1.0.6 |
| Cura 15.04 | Cura 15.04 | 0.0.0.0 |
| Janos Mathe | Hard Disk Sentinel PRO | 6.10 |
| Adobe Systems Incorporated | Adobe Acrobat 2020 | 20.005.30436 |
| IDNet Customer Portal | IDNet Customer Portal | 1.0 |
| Oracle and/or its affiliates | Oracle VM VirtualBox 7.0.6 | 7.0.6 |
| Adobe Systems Incorporated | Adobe Lightroom Classic | 8.3 |
| MOBOTIX AG | MxControlCenter (x64) versione 2.5.3 | 2.5.3 |