PickMeApp Relocator
---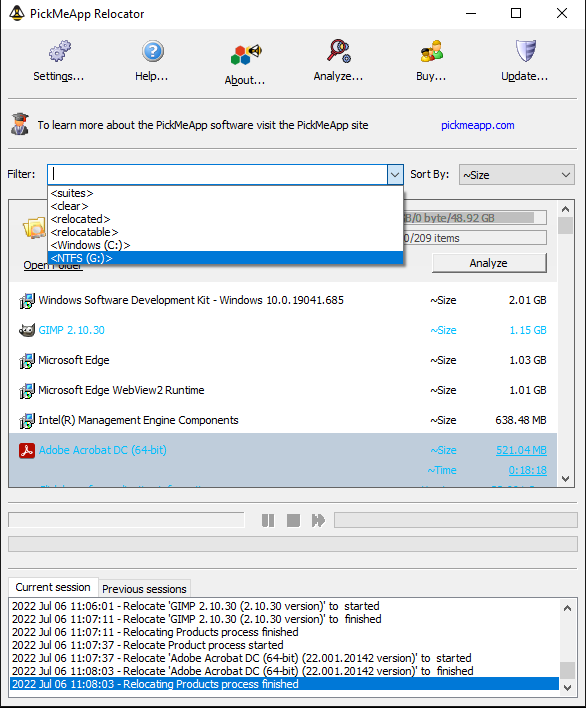 Use PickMeApp Relocator for:
Free space on System Drive by moving installed software to another drive on the same computer !
‌ Discover and report detailed information about installed programs
‌ Uninstall unnecessary software in one click
‌ Relocate installed software to another drive on the same PC
‌ Restore relocated software back to the original drive
‌ Analyze installed software programs for transferability to another PC
PickMeApp Relocator is free Windows utility to move installed applications to another drive
Simple and intuitive usage
Releasing space occupied by installed software on the system drive
Relocate chosen application to the largest free drive in one click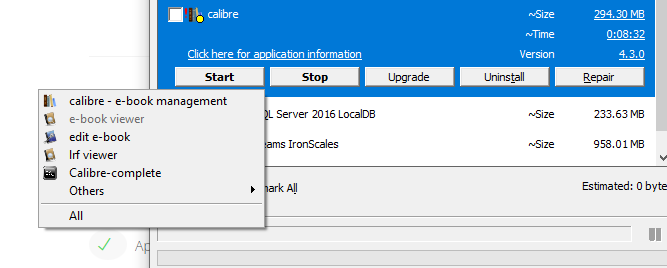 ---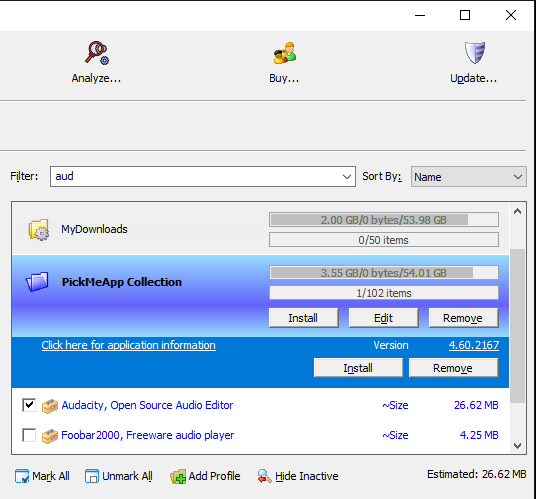 PickMeApp Relocator Overview
PickMeApp Relocator is free application management tool that can relocate an installed application from one storage device to another on the same computer.
During relocation, PickMeApp Relocator calculates required disk space, identifies application folders that are safe to relocate, moves applications folders to the new destination, cleans up leftover data and confirms application integrity after relocation. PickMeApp Relocator may undo any unsuccessful relocation and keeps the computer save state throughout the relocation process. In some cases, restarting the computer and running PickMeApp Relocator again is required to complete a relocation.
Relocated software works seamlessly with management operations such as running, terminating, capturing, uninstalling, and upgrading installed software. After uninstalling an application, PickMeApp Relocator will cleanup any leftover application data and preserve relocated applications. Users can always reverse the relocation by recovering the software and putting it back in its original location.
PickMeApp Relocator is absolutely free - no licenses, no expiration and no adware.
---
Analyze installed software programs for transferability
In addition, PickMeApp Installer can be used to analysis installed software for transferability. On demand, PickMeApp Installer collects the essential information about installed software: a program name, version, publisher, id and type of installer. The report is sent to PickMeApp servers for analysis on whether can be captured and transferred by commercial PickMeApp tools. Those software programs are compared with all known software programs successfully transferred by PickMeApp. The final detail report is sent to the user's email who requested the analyses. Using this feature, it is possible to verify if PickMeApp Pro or Light can capture and transfer installed software without having to purchase the license.The list successfully transferred programs includes products from publishers such as Adobe, AutoCAD, Microsoft, Intuit (TurboTax), Corel, Nero, Symantec, Roxio and more!
As of today, there are more than 15, 000 software products that have been transferred by PickMeApp.
PickMeApp Relocator-
Free