PickMeApp Pro
---


Use PickMeApp Pro for:
Manage all aspects of the Windows software life cycle:
Discovering, downloading, installing, upgrading, terminating , removing, capturing and transferring applications with just a few clicks!.
‌ Transferring programs and settings from one Windows PC to another
‌ Installing or upgrading new or captured programs unattended
‌ Managing the personal collection of programs
‌ Frequent installs of the same program
‌ Remove bunch of unnecessary programs unattended
---
PickMeApp Pro is all-In-one tool for software management
Capture and Transfer application Mover
Installer and Package Manager
Software Updater
Application Launcher
Advanced Uninstaller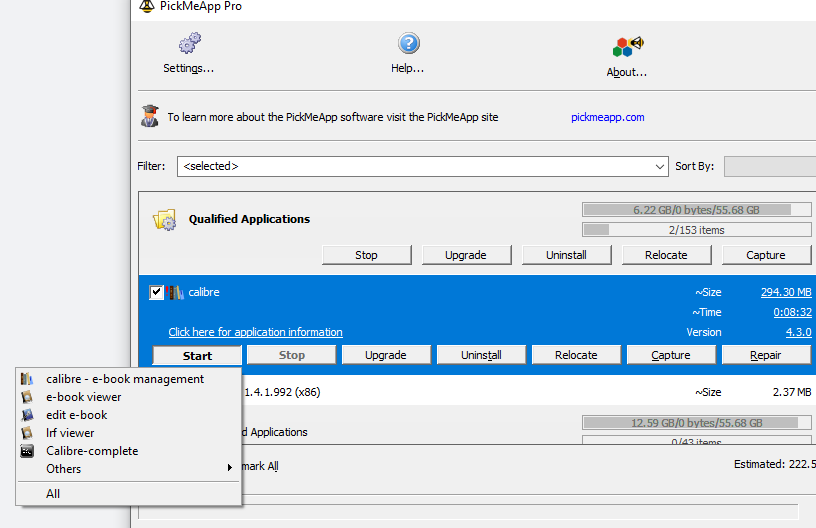 ---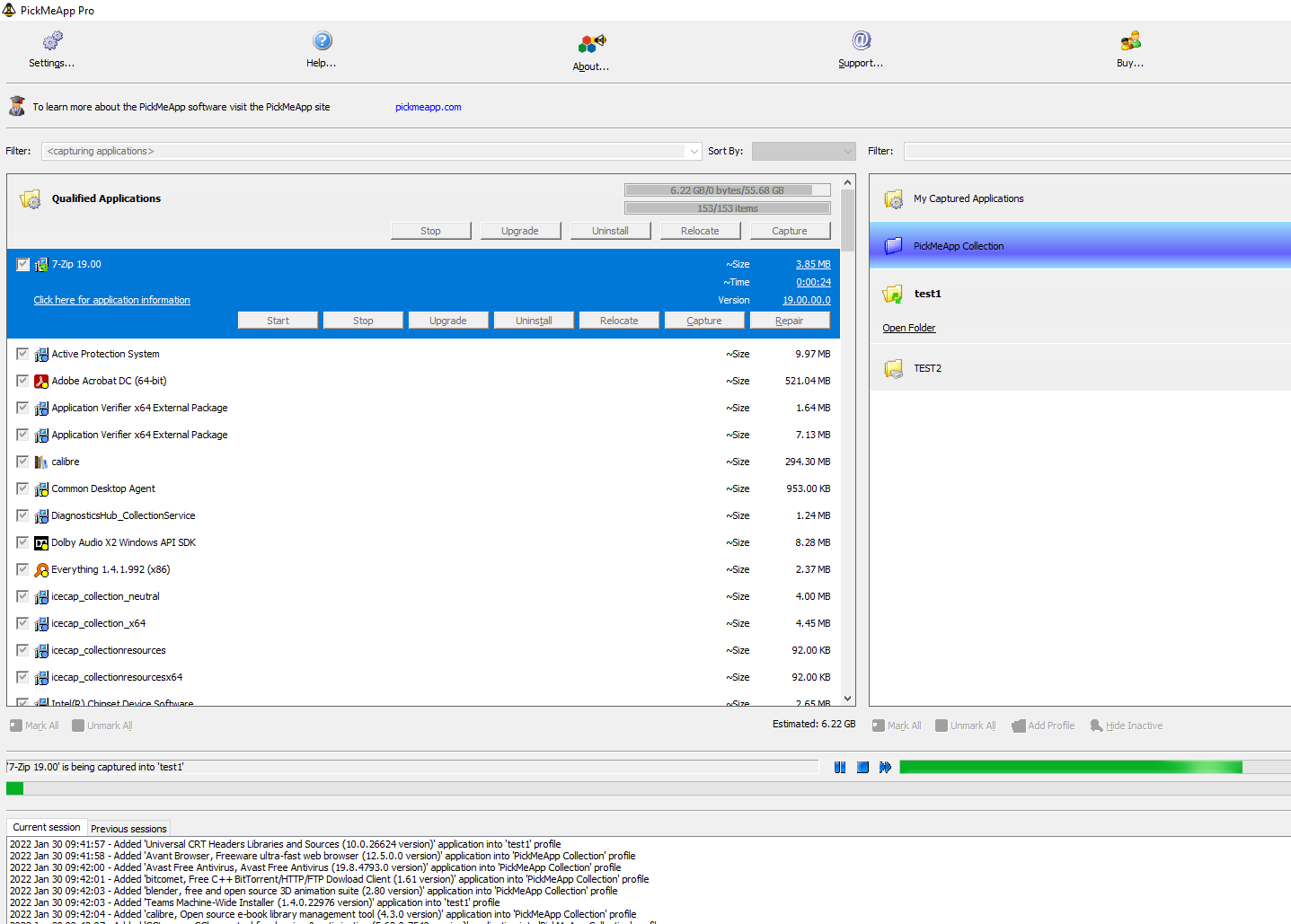 PickMeApp Overview
PickMeApp Pro performs a rich set of management operations on installed programs and installation packages. PickMeApp Pro supports Windows XP and above. PickMeApp Pro may equally manage software product life cycles of a 32-bit and 64-bit programs on 32-bit or 64-bit Windows computers.
Discover and report detailed information about visible installed programs
Capture and save installed programs as installation packages for future reuse
Transfers captured programs to another Windows-based computer
Start and stop application executables and services in one click
Install new software programs or to upgrade existing installed software
Reuse build-in , or custom repositories of free essential installations
Repair malfunctioning software programs
Uninstall bunch of unnecessary software in one click.
Advanced features boost efficiency of PickMeApp Pro as software p life cycle management tool
Create System Restore Points prior operations affecting stability of system,
Automate the PickMeApp functionality via the rich set of command line commands
Tune PickMeApp performance using advanced settings.
Run PickMeApp As portable application from any removable storage. Alternatively, PickMeApp can be installed on the computer by window installer msi setup
---
PickMeApp Pro benefits
Safe Time
Reduce manual and repeating operations,
Safe money
Recover and reuse licensed software that still has a lot of value
Get Knowledge
Secure and protective source of information about your software programs,