Periodicaly, PickMeApp checks for new updates.
As soon as a new update is availabe PickMeApp "Update" button will turned red.



Pressing the Update buttion the "Update dialog" will be presented

You may check the content of the update by pressing "Details".
To download update press "Download" button. A download progress dialog will be shown.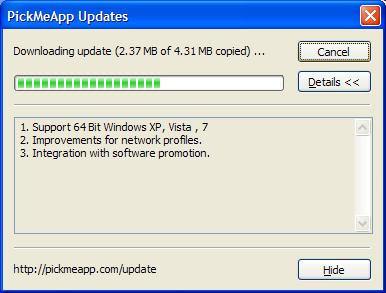 After the update will be downloaded you willl see "Install" button.
After installation of a new PickMeApp version you will be asked to restart PickMeApp.

You may check which version of PickMeApp is running by presing "About" button.